Available Here!
Meet Faith is available as a board book in my online store. This gets you your book directly from me, the author, illustrator and publisher! If you are outside the United States, or prefer a paperback version, please scroll to the bottom of the page for links to Amazon.
Also Available In These Stores
Steamboat Springs, CO
Winter Park, CO
Warrenton, VA
In-Person
Please check back here for my next in-person event, and if you're interested in having me come to a school or other event, please contact me at Tracy@SpotsOfJoy.com.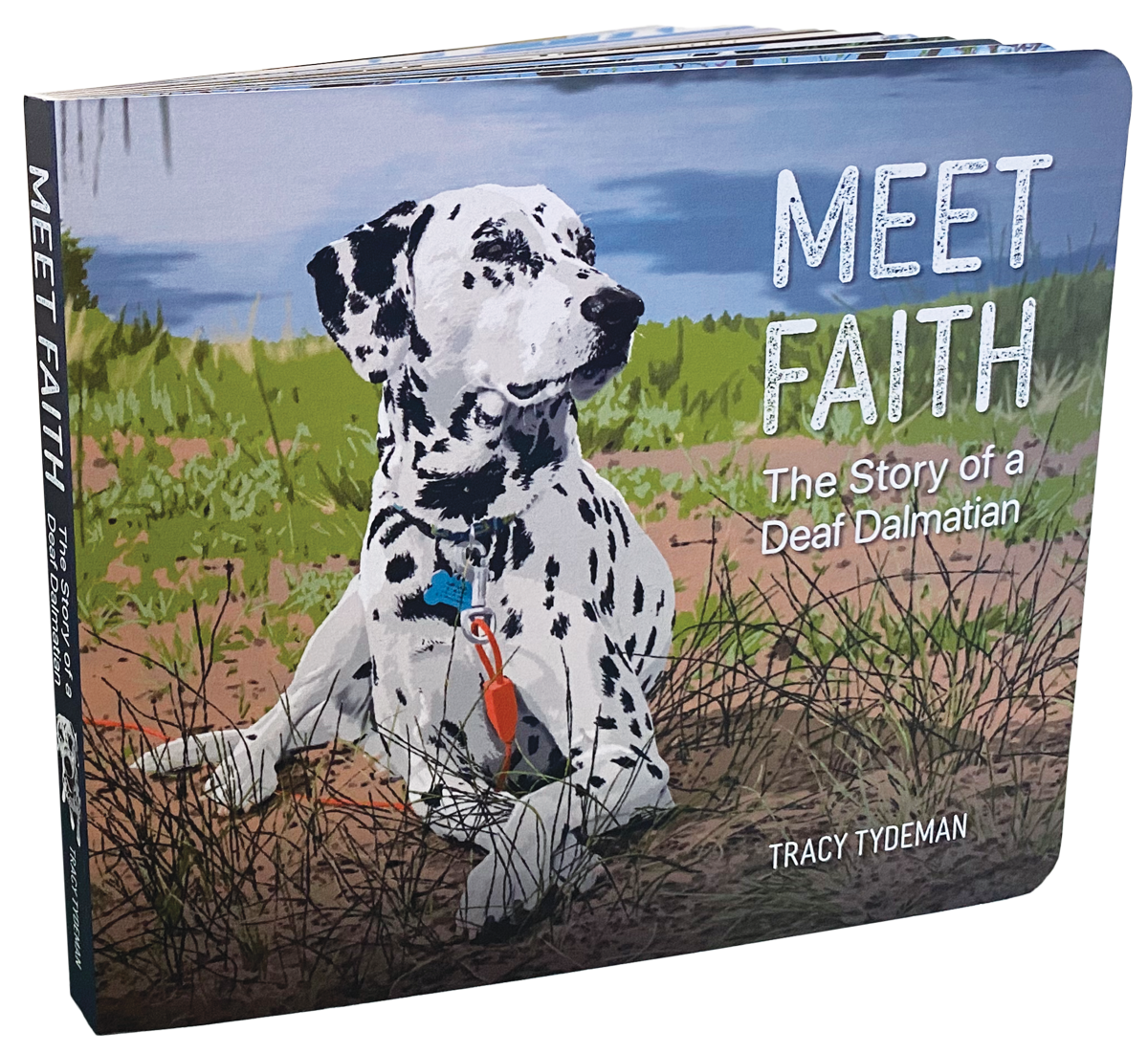 Available on Amazon
Meet Faith is now available in soft cover/paperback format on Amazon! This means, if you are outside the US, there is a good chance your Amazon Marketplace is carrying the book. Simply search for B0CLYSWSMN or "Meet Faith Deaf Dalmatian".